Our Pet Sitting Menu of Services & Fees:
1. Dog Walk, Dog Sit, Cat Sit, Bird Sit, Other Pets – $17.00 – $28.00 per visit (more details below)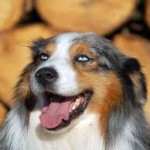 2. Overnight Pet Sits $48.00 – $70.00 per night (more details below)
3. House Sit – $30.00 – $50.00 daily rate (more details below)
4. Beautiful Pet Photos. See under the 'More' tab.
Each service we provide is personalized to our client's individual needs.
Give us a call or use the convenient 'Contact Us' over to the right to get the ball rolling.
Get to know us face to face in your home with our complimentary 'meet & greet'!
How it all works:
New Clients can go to the 'Forms' tab and print out the 2 forms and fill out before the 'meet & greet'.
Time frames and why we like to use them:
A typical pet sit is 20 to 30 minutes long. We like to work with 'time frames'. It helps us with our daily driving routes. It makes it easier for us to plan our day.
Please choose one or more of the following time frames for your pet sit to fall into when you are ready to reserve:
7:00AM – 9:00AM
9:00AM – 11:00AM
11:00AM – 1:00PM
1:00PM – 3:00PM
3:00PM – 5:00PM
Ask about pet sits that are outside these time frames.
Pet Sitting/Dog Walking. Pet Sitting Cats, Birds, Other
Pet Sitting/Dog Walking (Daily Visits): Rates are $16.00 – $25.00 per daytime visit depending on your location. A typical pet sit and/or dog walk is from 20 to 30 minutes. We'll go longer if requested (please ask for a quote). Pricing based on up to 2 animals. For each additional pet add $2.00 per visit. The pet sit includes letting out, fresh food and water, and meds if needed. We are flexible and want to fit our services to you and your pets needs. Use the 'Contact Us' with a major street intersection you live by with details of what you and your pets needs are and we'll give you an accurate quote.
Overnight Pet Sitting
Why does my four-legged kid need an overnight pet sitter?
No kennels or boarding!
Pets get to stay at home and ENJOY the comfort of their own environment!
Do your pets sleep in bed with you? No problem! We will sleep with them or in a guest room!
YOU get to come back from vacation and not worry about picking up Fido from the kennel.
Your home is occupied overnight.
Pets stay with their morning, evening, and sleeping schedules. Stress FREE!
Rates $45 -$70 depending on location – Hours generally 9PM-7AM. We are flexible to your time needs.
House Sitting
We offer house sitting services for people who do not have pets, but still would like monitoring and care for their home while they are away. Home owners hire house sitters just like they hire personal services such as house keepers, lawn care specialists, and other providers. Hiring a house sitter allows you to avoid imposing on your friends and family every time you leave town or have to work an intensive schedule.
House sitters care for your home per your specific instructions.
Some of what your house sitter will do:
Check outside perimeter, doors, each room, windows, take in the mail and newspapers, change lighting, care for plants, take out trash/recycle, take in deliveries, and give your home the "lived-in look".
Other duties are considered per owner request.
Your time is valuable. Use a house sitter to make sure your home is cared for while you are away.
Rates are $30.00 – $50.00 daily depending on your location.